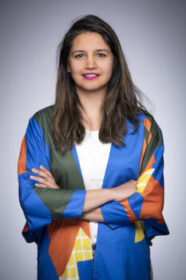 Welcome to my website! I'm an Assistant Professor of Education Leadership, Policy, and Program Evaluation at the University of Ottawa.
I study education reforms and policies that are focused on improving learning outcomes and educational trajectories for disadvantaged students. My research attempts to advance knowledge on how 1) educational leadership and management and 2) direct support in school or at home can improve student progression and learning.
I use a variety of research methods in my work, including mixed methods, quasi-experimental strategies, process tracing methodologies, and field experiments. I have projects in Pakistan and Ghana.
My work has been supported by the Social Sciences and Humanities Research Council Canada (SSHRC), J-PAL Post-Primary Education Initiative, Research on Improving Systems of Education (RISE), the World Bank Group, Sir Ernest Cassel Foundation (SECET), Graduate Group in Education at UC Davis, uOttawa Internal Research Funds, and the American Institute of Pakistan Studies.
Previously, I was a Postdoctoral Fellow at the Ontario Institute for Studies in Education (OISE), University of Toronto. I did my Ph.D. in Education Policy at the University of California, Davis, M.A. in International Comparative Education at Stanford University, and MSc. and BSc. in Economics at the Lahore University of Management Sciences (LUMS).
When I'm not working, which is often, I watch cricket and cook biryani.
Please contact me at minahil.asim@uottawa.ca