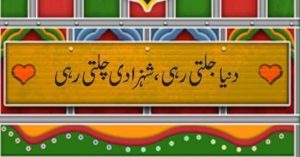 Women of color have to navigate spaces that men and white people never have to. This page documents both subtle and harrowing experiences of my academic journey, I wish I didn't have.
Sometime in 2015: Presented my work with school councils in Pakistan at Stanford University which focused on the role of parents within the council. Old white professor (pretty renowned in my field) raised his hand and asked, "are these the same parents who armed their children to fight the war in Afghanistan?" Sure. With your money.
Summer 2016: I walked into a government office in Sierra Leone and was asked if I was married? And if I was married, why did I leave my husband "alone" in the U.S. to spend the summer in Freetown? I was asked this by a white male consultant working with the government. (My experience in Sierra Leone was basically an amalgamation of everything that is wrong with the international development consulting industry. This blog post beautifully summarizes how I felt about being there.)
Every trip to Pakistan: I have been working with the government in Punjab, Pakistan for almost 4 years. Every year when I visit the office in person I am first asked about my plans for having kids, followed by whether I have made progress on my dissertation. The assumption is that I am waiting for my PhD to finish so I can produce babies. Because of course, what else can be more fulfilling for a woman than motherhood?
March 2019: The largest education association hosted their annual conference in Toronto. As a Pakistani citizen, I had to apply for a visa worth USD190, take biometrics, and share my bank account information 2 months before my flight. I had funds and I took the time out to complete all documentation to get the visa. How many scholars did the conference miss out on because of these restrictions?
April 2020: I moved to Canada for my postdoc in December 2020 and my student visa expired the day I submitted my dissertation (December 16 maybe, all of December is a blur). Once I moved, I had to start the process of reapplying for a U.S. visa to attend some of my favorite conferences in March. The U.S. embassy in Canada gave me an interview date of April (which is now postponed to June!) Imagine! It made me furious how exclusionary travel is. With a Pakistani passport, I cannot just hop borders for conferences. However, now that we are in the midst of a pandemic, I recognize my privilege of being able to attend the conferences virtually. While not equitable, virtual conferences offer more people a chance to share their work and learn from the academic community, which in-person conferences that require visas, do not!